Books by Dr. Anthony J. Rhem
Essential Topics in Information Architecture
Information Architecture (IA) focuses on everything you can define about a solution without specifying the underlying system (the raw plumbing) or specifying the particular user interface that will be employed to deliver and manipulate the information.
IA is implementation and system independent.
The IA is concerned with the architecture of how information is used, how it flows, and how it fits within the user's world (its context).
This publication details important areas of interest in the principles and practice of implementing information architecture.
Knowledge Management in Practice
"This evidence-based book provides the framework and guidelines that professionals need for working with the contemporary explosion of data that is creating opportunities and challenges to all phases of our society and commerce." –Larry R. Medsker, Research Professor in Physics and Data Science, The George Washington University
Knowledge Management in Practice is a resource on how knowledge management (KM) is implemented. It provides specific KM methods, tips, techniques, and best practices to gain competitive advantage and the most from investing in KM. It examines how KM is leveraged by first responders, the military, healthcare providers, insurance and financial services companies, legal firms, human resources departments, merger and acquisition (M&A) firms, and research institutions. Essential KM concepts are explored not only from a foundational perspective but also from a practical application. These concepts include capturing and codifying tacit and explicit knowledge, KM methods, information architecture, search, KM and social media, KM and Big Data, and the adoption of KM.
Readers can visit the book's companion website, KM Mentor (www.KMMentor.com), where they can access:
Presentations by industry leaders on a variety of topics
KM templates and instruction on executing KM strategy, performing knowledge transfer, and KM assessments and audits
KM program and project implementation guidance
Insights and reviews on KM tools
Guidance on implementing and executing various KM Methods
Specialized KM publications
A private secure collaboration community for members to discuss ideas and get expert answers and advice
UML for Developing Knowledge Management Systems
UML for Developing Knowledge Management Systems provides knowledge engineers the framework in which to identify types of knowledge and where this knowledge exists in an organization. It also shows ways in which to use a standard recognized notation to capture, or model, knowledge to be used in a knowledge management system (KMS).
This volume enables knowledge engineers, systems analysts, designers, developers, and researchers to understand the concept of knowledge modeling with Unified Modeling Language (UML). It offers a guide to quantifying, qualifying, understanding, and modeling knowledge by providing a reusable framework that can be adopted for KMS implementation.
Following a brief history of knowledge management, the book discusses knowledge acquisition and the types of knowledge that can be discovered within a domain. It offers an overview of types of models and the concepts behind them. It then reviews UML and how to apply UML to model knowledge. The book concludes by defining and applying the Knowledge Acquisition framework via a real-world case study.
Knowledge Management in Law Firms: Challenges and Opportunities Post-Pandemic
Knowledge Management in Law Firms: Challenges and Opportunities Post-Pandemic is the essential guide to the evolution of law firm knowledge management.
It covers how to revisit your strategy in light of recent and future changes, the expansion of knowledge management to encompass legal tech and innovation, the rise of the importance of data, strategies for overcoming the challenges hybrid and virtual working pose to knowledge management, managing knowledge teams, and much more.
Chapters are written by an international group of KM experts from a range of organizations and leading law firms, including DLA Piper, Linklaters, and Dentons.
Pandemic experiences and lessons learned are shared as well as ways to approach the future.
A Research Agenda for Knowledge Management and Analytics
Elgar Research Agendas outline the future of research in a given area. Leading scholars are given the space to explore their subject in provocative ways, and map out the potential directions of travel. They are relevant but also visionary.
Leveraging the knowledge gained from knowledge management and from the growing fields of Analytics and Artificial Intelligence (AI), this Research Agenda highlights the research gaps, issues, applications, challenges, and opportunities related to Knowledge Management (KM).
Exploring synergies between KM and emerging technologies, leading international scholars and practitioners examine KM from a multidisciplinary perspective, demonstrating the ways in which knowledge sharing worldwide can be enhanced in order to better society and improve organizational performance. Chapters investigate KM as it applies to business, library and information science, enterprise-wide strategies, innovation, privacy and data, measurement, analytics, and AI, before summarising the lessons learned and best practices for future research.
A Research Agenda for Knowledge Management and Analytics will be a key resource for students, academics, and practitioners working in the fields of KM and Analytics, helping the academics of the future to build on existing successes and identify ways to further develop the field.
Knowledge Management Matters
This is not a book of untested theories that might work, but rather a compilation of genuine words of wisdom from experienced KM practitioners who know knowledge management.
Knowledge Management Matters starts with a brief overview of the evolution of knowledge management. Building on this historical foundation, we launch a wide-ranging exploration of the domain.
Throughout the book are excellent examples of what works, what doesn't, and some thought-provoking teases about the future. The authors offer great advice on a variety of subjects including storytelling, big data, creativity & innovation, leading communities, knowledge assets, co-creation, catering for a transient workforce and so much more.
The contributing practitioners, in alphabetical order, are:
Stephanie Barnes, Director of Doing Things Differently at Art of Innovation
Shawn Callahan, Founder of Anecdote
Paul Corney, Founder of knowledge et al
Nancy M. Dixon, Author of Common Knowledge, HBSP
Stan Garfield, Knowledge Management Author, Speaker, and Community Leader
Anthony J. Rhem, President/Principal Consultant of A.J. Rhem & Associates, Inc.
Arthur Shelley, Founder of Intelligent Answers
Douglas Weidner, Chairman & Chief Instructor of KM Institute
Ron Young, Founder of Knowledge Associates International
Knowledge Management in Law Firms
In this timely book produced in association with the International Bar Association, more than a dozen renowned knowledge management professionals provide their expert insights on all aspects of managing knowledge in a law firm. Topics covered include: building the business case for a knowledge management plan; implementing an agreed strategy; organizing the knowledge management function; implementing enterprise search technology; and fostering the contribution of lawyers to their clients' perspective on learning and quality.
The wide range of topics covered, coupled with the depth of the authors' experience in real-life legal knowledge management, make this book an invaluable reference work for law firms looking to shape their knowledge management function, both in smaller firms where know-how sharing is a limiting factor for expansion and in larger firms interested in developing their knowledge management function further. For that reason, the book should be of interest to anyone looking for an insight into legal knowledge management, including law firm partners, knowledge management professionals and consultants, professional support lawyers, and fee earners.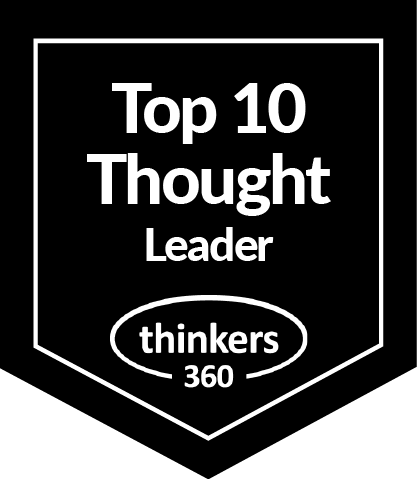 Contact me today to discuss speaking at your next event!