Anthony J. Rhem
Inspirational | Entrepreneurial | Visionary
Best Selling Author | Top 10 (#6) Knowledge Management Blog
My focus is to demystify technology to enable innovation …
"Innovation distinguishes between leaders and followers."
Steve Jobs
Anthony J Rhem, is a recognized thought leader in Artificial Intelligence, Knowledge Management, Big Data, Information Architecture, and Innovation. Since 1990 has served as CEO/Principal Consultant of A.J. Rhem & Associates, a privately held system integration consulting, training & research firm specializing in Knowledge Management (KM) and Artificial Intelligence (AI). Anthony has served as a Sr. Technology Advisor, Strategist and Systems Engineer, successfully implementing KM Systems, KM Methods and Strategies, Artificial Intelligence (Machine Learning, Expert Systems and Neural Networks), Big Data, Cognitive Computing Solutions at Fortune 500 corporations as well as government institutions and the military.
Anthony consults with venture capitalist and investment firms specifically pertaining to technology innovations, best practices, and trends. As an advisor, Anthony's work includes participating on the Corporate Advisory Board for the ASCII Group; Chairman – Board of Trustees Knowledge Systems Institute; Industry Advisory Board – International Conference on Software Engineering and Knowledge Engineering (SEKE); Technology Council of Advisors Gerson Lehrman Group (GLG); Advisor – International Bar Association (IBA) Law Firm Management; and Member of the National Science Foundation SBIR (Small Business Innovative Research) Review Panel in the areas of Artificial Intelligence, Knowledge Management, and Education Solutions.
A recognized thought leader and author in Knowledge Management and Artificial Intelligence, Anthony is an active presenter at KM and AI conferences both domestic and international. Anthony has written several books and dozens of articles for trade journals in technology, management and law. Anthony's books include: Co-author: Knowledge Management Matters, Sagology Feb 2018; Co-author: "Knowledge Management in Law Firms", Globe Law and Business Dec 2016; "Knowledge Management in Practice" CRC Press (Taylor and Francis) July, 2016; and "UML for Developing Knowledge Management Systems" CRC Press (Taylor and Francis) Nov, 2005. Anthony recently was appointed to the Founding Editorial Board of AI & Ethics Journal published by Springer, and his blog The Knowledge Management Depot was recognized as a must read for CIO's in 2015 by EditorEye.
Dr. Rhem has earned recognition as a LinkedIn Top Knowledge Management Voice. His insightful contributions and deep understanding of the complex facets of Knowledge Management have distinguished him as a leading voice on this platform. Known for the depth of his expertise and compelling content, Dr. Rhem continues to enlighten industry peers and professionals worldwide.
As a professor and corporate Instructor, Anthony has had the pleasure of training hundreds of personnel across many corporations, government and military agencies in the principles, practice, and application of strategic management, software engineering, knowledge management information architecture, and artificial intelligence. Anthony's educational background includes Walden University; Dartmouth University Tuck School of Business, Advance Executive Management Training; Clark Atlanta University, Executive Management Training; DePaul University; and Purdue University.
My Approach
I have a one-on-one personal style to my speaking engagements.
Although I may be speaking to 700 people, I try to make a connection. This connection will enable my presentation to resonate at an individual level with my audience.
I strive to bring a rewarding experience to everyone who attends events that I'm speaking at. My goal is to have everyone take away "knowledge-nuggets" they can use day one to improve themselves and their organization!
Working with Tony was an easy and rewarding process throughout.
From the very beginning, Tony was very responsive to our inquiries, very flexible in terms of meeting with our group. He worked diligently to understand our group's needs, and what we were looking to accomplish in a KM training session. The written materials provided were excellent and his in-person training was thorough and well-received by everyone in our group.
Tony was also clear throughout that he views his relationship with our company as a continuing one, and he has consistently checked in with us to offer guidance and support and we are fortunate to have a resource like Tony to lean on.
I would highly recommend Tony for corporate KM training and expertise.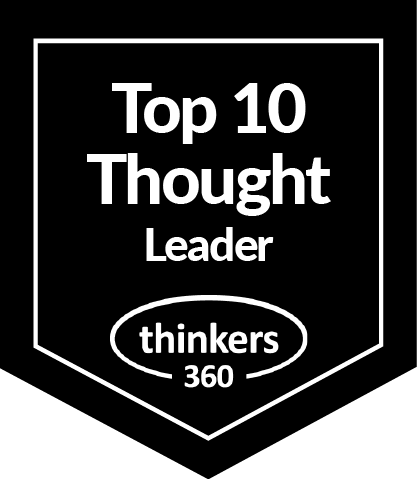 Contact me today to discuss speaking at your next event!