Anthony J. Rhem
CEO
A.J. Rhem & Associates, Inc.
 Inspirational | Entrepreneurial | Visionary
Best Selling Author | Top 10 (#6) Knowledge Management Blog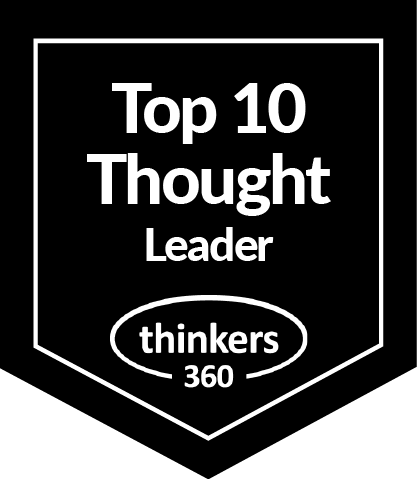 Making disruptive technologies work for your organization
A program just for you
Let Anthony tailor the perfect  presentation for your organization, based on your needs
... or a tried and true approach
Anthony has presentations ready to deliver on a number of current industry-related topics 
CIO Times shares stories of successful businesses, and the stories behind them.
As one of the top business magazines, they share an insight into the inner workings of various business sectors, through inspiring stories.
Thinkers360 is the world's largest and premier marketplace for B2B thought leaders and influencers.
You can find the world's foremost experts and expert insights on Thinkers 360!
Based in Beverly Hills, California, Urban Entertainment specializes in event marketing advertising, public relations, as well as brand integration, and promotions and talent management.
Most recent and upcoming speaking engagements include:
Feb 2
Young CEO
Webinar: African Edition – Global perspectives to Develop Future Young Business Leaders in Africa
Feb 6
Northwestern University
NUventionAI: AI Ethics Talk
Feb 28
The Ortus Club  
Ocean Prime, Chicago
Moderator: IT Enterprise Leaders' Dinner
March 23
USI Midsouth
ROI for Knowledge Management and HR
March 23
The Israel KM Forum
Interview: KM in the United States
Lecture: AI Ethics and its Impact on KM
April 19-21
AI Summit Americas
Montreal, Canada
May 8-12
Building Business Capability Conference
Caesars Forum, Las Vegas, NV
Speaking on Competing on Knowledge Capability
May 15-16
AI and the New CIO Leadership Conference
George Mason Arlington Campus
3351 Fairfax Drive, Arlington , Virginia
From Generative AI Innovation to Policy and Economic Competitiveness
w/ Industry Focus on Government, Medicine, Financial Services, and Education
June 16
Midwest KM Symposium
Kent State University, Kent, OH
AI Ethics Impact on Knowledge Management
Feb 3
Northwestern University
NUvention AI Tech Talk: Dr. Anthony J. Rhem – AI Ethics
May 31
International Institute of Business Analyst (iiBA) Orange County Chapter
Delivering Business Analysis Knowledge through Knowledge-as-a-Service
June 7
Venture Beat
SuperApps, Panel Discussion featuring Dr. Anthony J Rhem
June 18
George Mason University
Guest Lecturer: Connecting Knowledge Management and AI with Knowledge-as-a-Service
June 22
Wind River Speaker Series
Delivering Knowledge Management in the Cloud with Knowledge-as-a-Service
July 26 & 27
Certified Knowledge Specialist (CKS) – Information Architecture
Summary – Certified Knowledge Specialist – Information Architecture (Virtual Class) July 26-27, 2022 (cvent.com)
Oct 28-29
International Bar Association
Law Firm Management Committee Retreat
Speaking on: Law Firm Management & the Metaverse
Nov 8
KM World Conference 2022
Managing Knowledge in the Metaverse
Peoria IL IoT MeetUp group
IoT in the Age of Smart Machines
March 10 – 11
ISG Future of Work Summit: Panel Discussion
Evolving the Digital Workplace for the Digital Workforce – The Heart of Remote Employee Productivity
March 11
PKS PodCast
Because You Need to Know Featuring Dr. Anthony J. Rhem
March 24
InTouch Networks
AI and ML Workshop – Understanding AI and Machine Learning: a Board Member's Perspective; An interactive workshop to understand AI and ML, the opportunities and the challenges, and then to apply that learning to a real-life case study.
April 27 -28
KMI
Information Architecture (Virtual) Class:
May 18
SIKM
AI and Big Data in Knowledge Management
June (TBD)
Northwestern University
Future Landscape in IoT
July 27th
AI KM Practitioner
Interview with Annie Green: KM Global Network
August 4th
Knowledge Management Institute
Top 5 Knowledge Management Technologies webinar, co-presenting  with  John Hovell, CEO STRATactical, LLC
August 5th
Scylla
Safe, Ethical & Effective Next-gen AI for Physical Security
Department of Defense and Federal Knowledge Management Symposium Implementing Knowledge-as-a-Service Through the Digital Workplace.
KM World Connect 2020
Keynote: AI Landscape in KM.
KMI
Webinar: AI Ethics and its Impact on Knowledge Management.

Women's Board of the Chicago Urban League Small Business COVID-19 Panel. Supporting our Black Businesses.
Guest speaker. Enterprise Knowledge and the Knowledge Management Institute (KMI) Knowledge Management (KM) Showcase 2020. Implementing Knowledge-as-a-Service Through the Digital Workplace
It was an absolute pleasure to have you join us today, Tony! You presented considerable thought-provoking information and a message of challenge to COUNTRY Technology to not only keep doing what we're doing but to keep improving! There was definitely a buzz of excitement in our chat channels, sessions, and Yammer posts throughout the organization. It was definitely an exciting day! I appreciate your partnership and support in our #DevOpsConnect2021 event!
I have had the pleasure of working with Dr. Tony Rhem in a number of capacities.
Tony is a very professional and knowledgeable speaker and my organization has always benefited from his expertise. He is the go-to authority and thought leader on Knowledge Management.
"What I found particularly valuable was the intangibles;  his ability to influence the process of ours, directly and indirectly, to align the enterprise to make a significant and difficult shift in how we managed our knowledge. He could work with the technical and business team, executive leadership, and entry-level workforce."
"Great job you did chairing the IBA Rome Session on Emerging Legal Tech tools and Disruption of Law Firm Business Model. The contributions were brilliant and insightful. I'm glad I attended the session."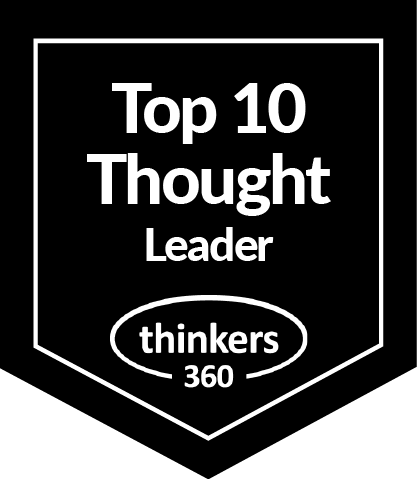 Contact me today to discuss speaking at your next event!