Anthony J. Rhem
CEO
A.J. Rhem & Associates, Inc.
 Inspirational | Entrepreneurial | Visionary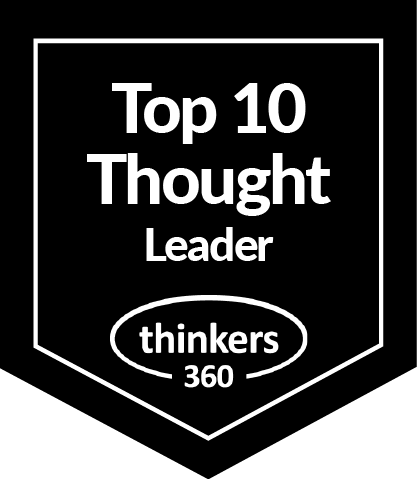 Making disruptive technologies work for your organization
A program just for you
Let Anthony tailor the perfect  presentation for your organization, based on your needs
... or a tried and true approach
Anthony has presentations ready to deliver on a number of current industry-related topics 
Knowledge-as-a-Service
I present a relatively new concept of Knowledge-as-a-Service (KaaS).
KaaS is a blending of Artificial Intelligence (AI) and Knowledge Management (KM) that will effectively be achieved by connecting content with content, content with people, and people with people. I demonstrate how the blending of AI and KM processes can scale the volume and effectiveness of knowledge within an organization.
Artificial Intelligence
Artificial Intelligence (AI) covers several sub-areas which include, Machine Learning, Expert Systems, Robotics, and Natural Language Processing (NLP) to name a few.
As with all emerging technologies I work to demystify AI in order to make it real, achievable, and implementable.
Information Architecture
I present a practical and pragmatic approach that demonstrates how Information Architecture (IA), connects people to content and content to content that provides context to consumers of information.
Knowledge Management
I demonstrate the power of Knowledge Management (KM) by showing organizations how to capture, codify, share, use/reuse, learn, and govern their knowledge for a competitive advantage.
Most recent speaking engagements include:
Peoria IL IoT MeetUp group
IoT in the Age of Smart Machines
March 10 – 11
ISG Future of Work Summit: Panel Discussion
Evolving the Digital Workplace for the Digital Workforce – The Heart of Remote Employee Productivity
March 11
PKS PodCast
Because You Need to Know Featuring Dr. Anthony J. Rhem
March 24
InTouch Networks
AI and ML Workshop – Understanding AI and Machine Learning: a Board Member's Perspective; An interactive workshop to understand AI and ML, the opportunities and the challenges, and then to apply that learning to a real-life case study.
April 27 -28
KMI
Information Architecture (Virtual) Class:
May 18
SIKM
AI and Big Data in Knowledge Management
June (TBD)
Northwestern University
Future Landscape in IoT
July 27th
AI KM Practitioner
Interview with Annie Green: KM Global Network
August 4th
Knowledge Management Institute
Top 5 Knowledge Management Technologies webinar, co-presenting  with  John Hovell, CEO STRATactical, LLC
August 5th
Scylla
Safe, Ethical & Effective Next-gen AI for Physical Security
Department of Defense and Federal Knowledge Management Symposium Implementing Knowledge-as-a-Service Through the Digital Workplace.
KM World Connect 2020
Keynote: AI Landscape in KM.
KMI
Webinar: AI Ethics and its Impact on Knowledge Management.

Women's Board of the Chicago Urban League Small Business COVID-19 Panel. Supporting our Black Businesses.
Guest speaker. Enterprise Knowledge and the Knowledge Management Institute (KMI) Knowledge Management (KM) Showcase 2020. Implementing Knowledge-as-a-Service Through the Digital Workplace
Keynote speaker. KMWorld 2019: Knowledge Management In The Age Of Smart Machines
Law Firm Management, Profitable Legal Tech Café, Seoul, Korea, hosted by the International Bar Association.
Knowledge Management workshop, Carmeuse Leadership Conference.
Black Enterprise Entrepreneur Summit: How to Leverage Technology and AI for Small Business.
Dept of Defense and Federal Knowledge Management Symposium: Implementing Knowledge as a Service (KaaS)
Guest lecturer. Dr.Cornell A. Bell Business Opportunity Program, Krannert School of Management at Purdue University.
Guest Lecturer. AI Certificate Program, George Washington University.
Guest speaker: Information Architecture Institute's World IA Day at Kent State University, Ohio.  AI's Secret Ingredient: Information Architecture!
International Bar Association (IBA) Annual Conference, Rome, Italy: What are the key emerging legal tech tools and how will they disrupt the Law Firm Business Model.
It was an absolute pleasure to have you join us today, Tony! You presented considerable thought-provoking information and a message of challenge to COUNTRY Technology to not only keep doing what we're doing but to keep improving! There was definitely a buzz of excitement in our chat channels, sessions, and Yammer posts throughout the organization. It was definitely an exciting day! I appreciate your partnership and support in our #DevOpsConnect2021 event!
I have had the pleasure of working with Dr. Tony Rhem in a number of capacities.
Tony is a very professional and knowledgeable speaker and my organization has always benefited from his expertise. He is the go-to authority and thought leader on Knowledge Management.
"What I found particularly valuable was the intangibles;  his ability to influence the process of ours, directly and indirectly, to align the enterprise to make a significant and difficult shift in how we managed our knowledge. He could work with the technical and business team, executive leadership, and entry-level workforce."
"Great job you did chairing the IBA Rome Session on Emerging Legal Tech tools and Disruption of Law Firm Business Model. The contributions were brilliant and insightful. I'm glad I attended the session."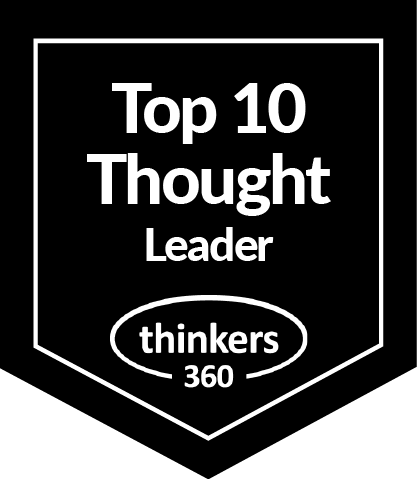 Contact me today to discuss speaking at your next event!